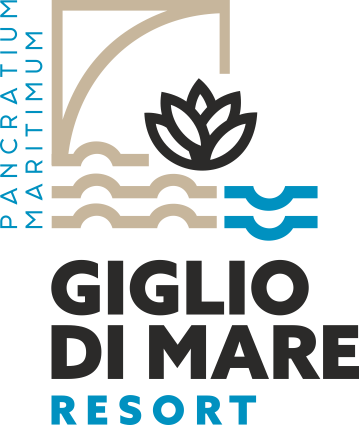 Giglio di Mare Resort
Modern and refined, the Resort offers its guests 8 different types of rooms all comfortable, meticulously cared for and equipped with many amenities.
They can accommodate up to a maximum of 4 people and are available with sea or garden views. An offer completed by a Suite with double room and a Superior room open space.
Inside the resort there is also a restaurant open every day for lunch from 12.30 pm to 3.00 pm. Mediterranean cuisine with dishes made using quality ingredients and at km 0.
For an aperitif, a snack or a coffee here is the bar open from 07.00 am to 12.00 am.
Breakfast is served from 08.00 am to 10.00 am in the restaurant, with products for celiacs and vegans.
The private beach with golden sand allows you to relax by the sea enjoying services, the presence of our staff and the quality of the sea awarded with the blue flag FEE.
The sea and the lily
Resort and sea are separated only by a few meters of dunes. And it is therefore that we find the sea lily, the plant that gives the name to the establishment.
A very white flower, a rare and mysterious plant, typical of extreme environments on the border between land and sea.
Legend has it that the sea lily was born from the lost milk from Hera while Hercules sucked it with too much heat. Part of the divine liquid splashed into the sky generating the Milky Way and some fell on the beaches generating lilies, white just like milk.
The "Pancratium maritimum", this is its scientific name, has inspired legends since ancient times and reappears every summer on the beaches of the Mediterranean sprouting between July and September and spreading in the air a subtle and exotic fragrance.
A plant that, in name and legend, evokes strength. But that in reality is a fragile entity and threatened with extinction and for this reason is included in Dir. 43/92/CEE 2110 and 2210.